The Auckland Historic Bar Tour
Make your night out in Auckland worth remembering with a guided tour experiencing the best sips, sights, and stories in the city.
Proudly showcasing craft beers from boutique local breweries and/or fantastic New Zealand wines, along with delicious non-alcoholic options this is an event with a difference. Our unique combination of a guided city tour, hosted social event and a fascinating Auckland and New Zealand history lesson offers an informative, engaging, and enjoyable evening for everyone – be they a tippler or a teetotaler.
| Start Time | End Time | Spots Available | Restrictions | Tour Day | Meeting Point |
| --- | --- | --- | --- | --- | --- |
| | | | | | |
Based in the heart of Auckland city, operating rain or shine and with both public tour or private group options available. Our welcoming and professional guides provide the perfect Auckland experience for local groups and couples, corporate functions, or as a fun and comfortable way for visitors to explore the city.
You will experience some stories about New Zealand history and culture, 5 historic Auckland bars, New Zealand monuments, 5 different New Zealand craft beers or wines, and places that tie the story of New Zealand's history together. Learn about the 'hell hole' of the pacific, pirates, prostitutes, paupers, how women getting the right to vote almost lead to the end of beer in New Zealand, arguably where the term 'Happy hour' comes from, and why New Zealanders are called Kiwi's.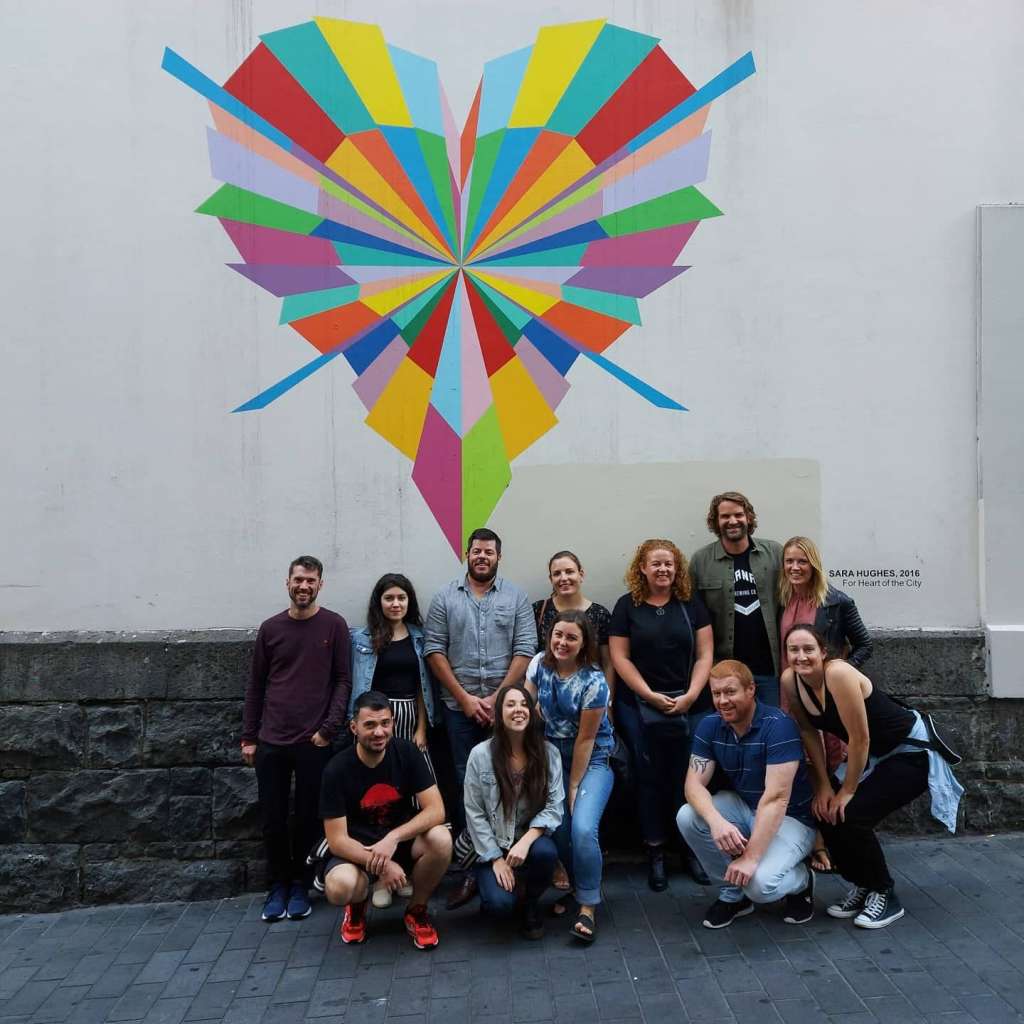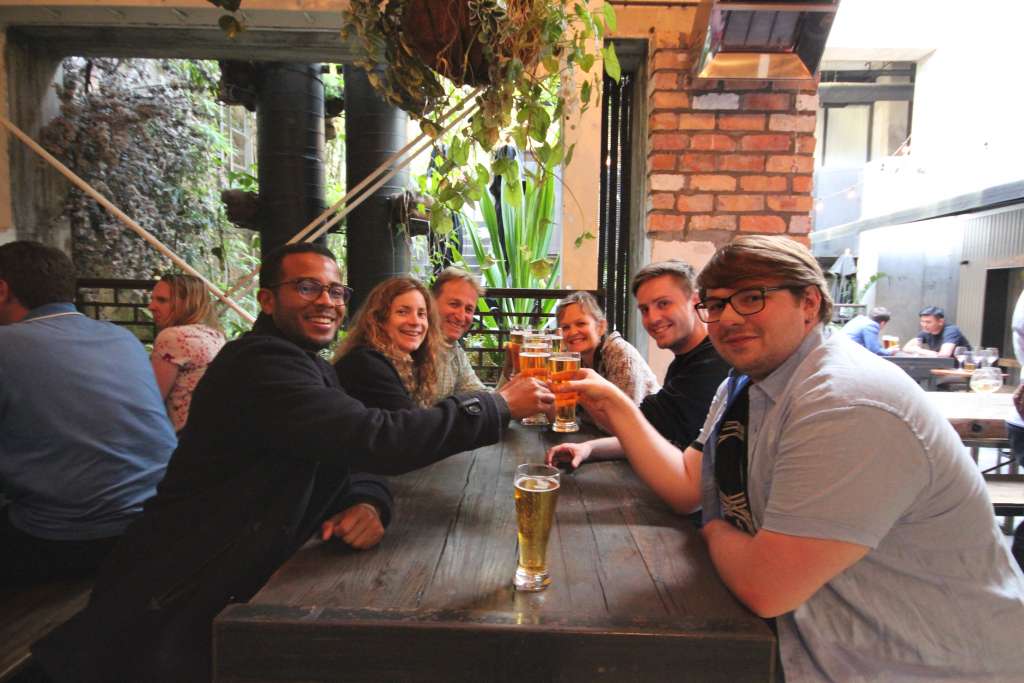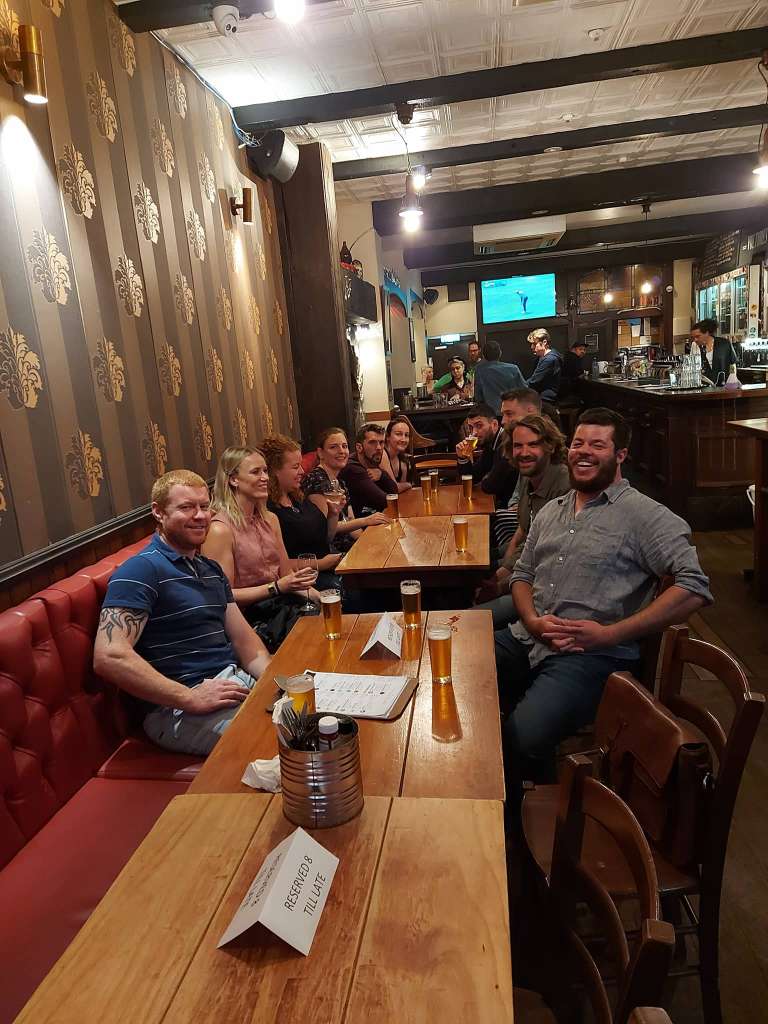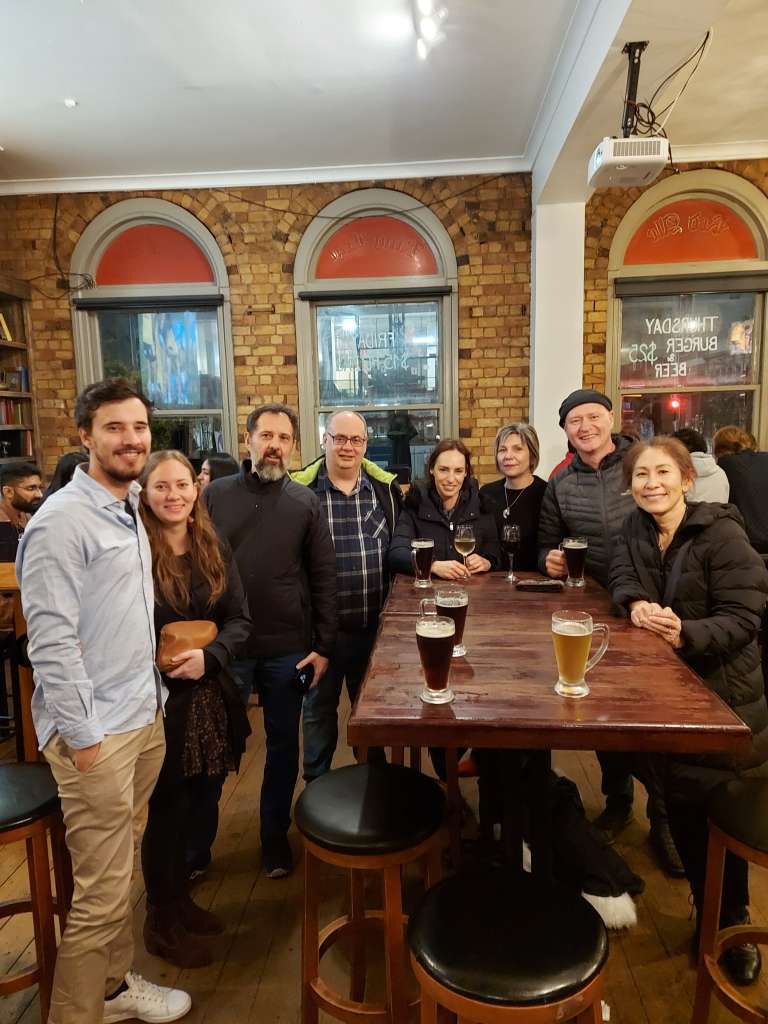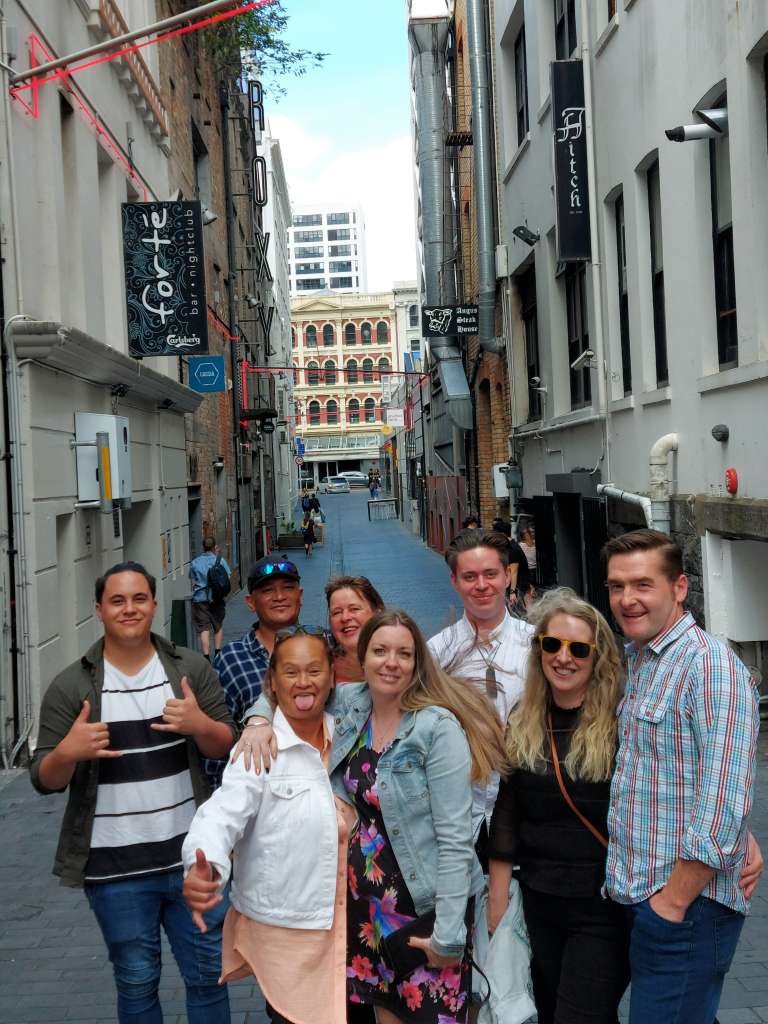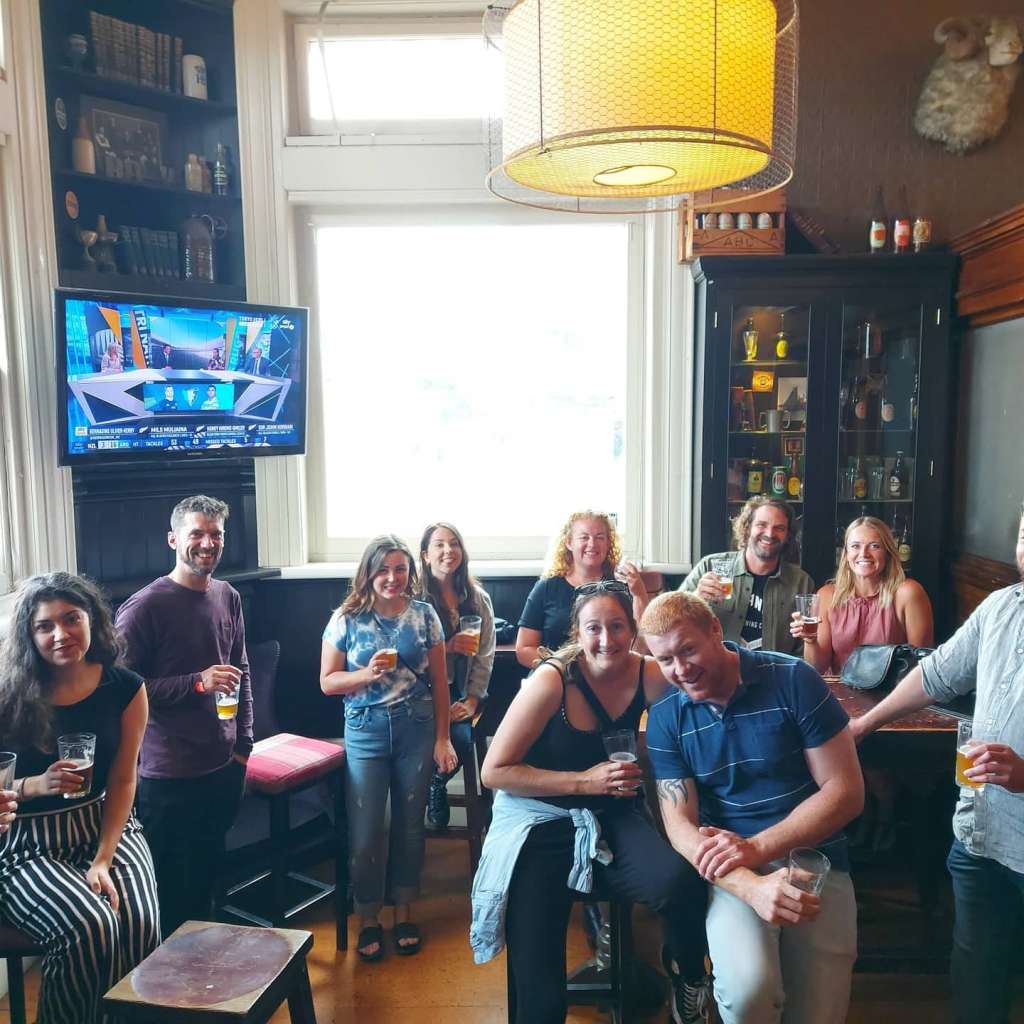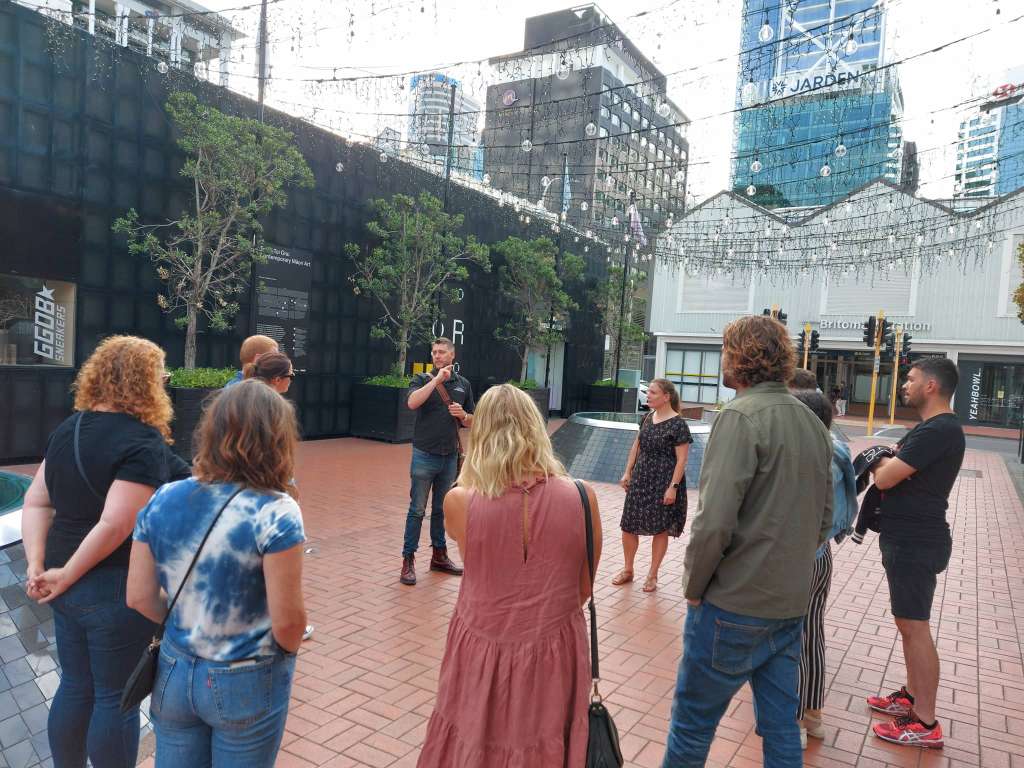 What's Included?
Three hour professionaly hosted and guided bar tour.
Craft Beer, wine, or non-alcoholic tours avalible
Located in the Auckland CBD
Stops and stories about New Zealand history
Please eat before you come.
Start Time: 6:30pm . Return Approx 9:30pm
All are welcome but be aware that places are limited so you need to reserve your place.
Traveling between bars and stops is on foot so being comfortable is important.
 If you have already booked and need the address of where we start it's  'Brew On Quay' in Britomart. 102 Quay St, Auckland CBD.
Tour every Saturday but private bookings are available.
Remember that bars reserve the right not to serve customers who are intoxicated or underage, please be sure not to get too drunk.
R18 – ID Required.
Frequently
asked questions
The tour starts at 6:30pm and goes on til 9:30pm and after that you're free to continue on well into the night with your new found friends.
We talk predominantly about the history of alcohol in New Zealand, the first beer was brewed on March 27th 1773, we also talk about Auckland City and how it has grown and changed. New Zealand is a big country of drinkers and that has meant that there was a drink at almost all of our key moments in history. The fun thing about New Zealand is we can remember them… kind of.
If you are a group of 7 or more people and you would like to do a private Auckland tour we can organise that for you we can even be flexible about the time of day depending on what you are looking for and if there is a special occasion with enough warning we can even work on different content and stories for the tour. Just send a message and inquire and we can go from there.
For private tours it depends entirely on you. For our regular tours…Tours range in size but we wouldn't have a tour bigger than 15 people. We are a small business and things week to week are never the same. Doing a tour with us means you are supporting an independent tour company, you are supporting local bars, and you are supporting local beers. The bonus for you is that his is an authentic tour.